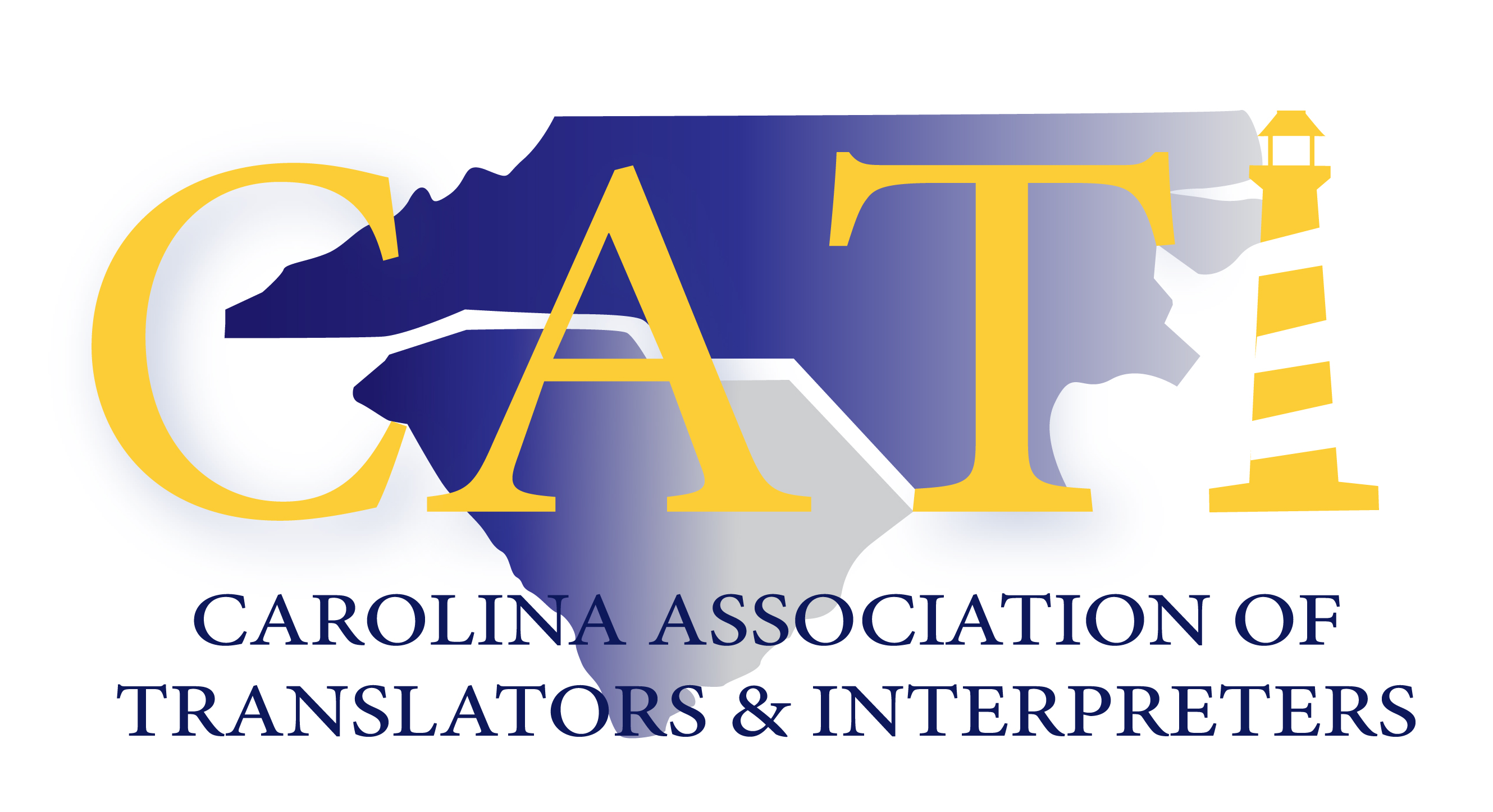 Welcome to the Carolina Association of Translators & Interpreters brand new blog! This format replaces the CATI Quarterly newsletter and allows the opportunity to share things in real time while also opening up space for text, photos, and video that our website does not currently accommodate.
If you would like to generate a guest post, please contact catiadmin@catiweb.org. All posts are approved by CATI's Board of Directors.
Topic Suggestions for My CATI Blog Posts
The My CATI blog welcomes articles, letters, and other contributions of interest to the translation and interpretation professions. Are you having trouble deciding what to write about? Please read the following ideas for inspiration from former CQ editor David Heath, circa 2010.
1. How did you become a translator or interpreter? What did you do before, and what made you interested in this field? How did you train, and did you encounter any pitfalls along the way? You can write about this even if you're still a student.
2. How do you maintain or improve your source and target language skills? Do you watch broadcasts from a target-language country and take notes? Share any methods that work for you.
3. Review a book that you think would be interesting or helpful to other CATI members. It might be a new dictionary, a course book on translation or interpreting techniques, a style guide, a book that's specific to a given specialization, or even a novel that you consider to be relevant to the profession.
4. Interview someone, perhaps a professional from the field you specialize in, and present information that's interesting or useful for other CATI members.
5. Comment on an article from a past issue. Do you have something to add to what was said? Perhaps you'd like to present another side of the story? This can take the form of an article or just a letter to the editor.
6. Share a cautionary tale. Have you recently had a bad experience that could have been avoided if only you had taken certain precautions? Please be sure to preserve the anonymity of any parties with whom you may have had disputes.
7. How do you handle accounting? Paper records? An Excel file? Accounting software?
8. Describe how you explain to people outside the profession just what it is that translators and/or interpreters do (and don't do!).
9. How do you research a term that you can't find in any dictionary or online.
10. Have you ever found a new client in an unusual way? Share any methods of making contact you've discovered that might not occur to most of us.
11. Discuss a phenomenon that's been observed in your source or target language – an intriguing example of slang, new loan words, etc.
12. Have you seen something in the news about translators or interpreters? Review the article or broadcast and share your views on it.
13. Talk about your first experience attending a CATI or ATA conference or other event. What did you learn? Do you have any recommendations for anyone else who may be contemplating attending such an event for the first time?
14. Write about a particular term (or a set of related terms) that poses special difficulties.
15. Describe any special challenges you encounter when you interpret for people whose accents and expressions are different from your own.
16. Something completely different? Please contact catiadmin@catiweb.org with all questions and article submissions.
My CATI Blog Submission Guidelines
Submissions are subject to editing. The copyright on all articles remains with the authors. Opinions expressed in this newsletter are those of the authors and do not necessarily represent those of the editor or the Carolina Association of Translators and Interpreters.
Article Lengths
Articles generally should be between 500 and 700 words. However, longer or shorter articles are acceptable if discussed with the editor in advance.
Article Topics
Topics include translation, interpreting, word processing, software, computer-aided translation, machine translation, technology, letters to the editor, localization, internationalization, the Internet, translation theory and practice, interpretation theory and practice, promotional marketing, and more. Our goal is to facilitate a discussion of issues that are of interest to all language-service professionals.
Language
Articles and other submissions should be in English.
Format
Writers may submit articles or other items via flash drive or email, but email is preferred. If an item is over 100 words, it should be submitted by email or on a flash drive so as to avoid having to retype the text. Electronic files may be submitted in Text format, Rich Text format, or MS Word format. Other formats may be accepted if first discussed with the editor.
Biographical Information
All submissions should be accompanied by a one- or two-sentence biography and contact information. Email addresses will be published with the author's by-line unless the writer requests that this information be omitted from publication. A sample byline: "Jane Doe is a freelance translator from Spanish and French into English and can be reached at jane@doe.com." Photos of authors are also welcome for publication. They can be submitted as hard copy to be scanned by the editor or as an electronic file.
Contact Information
To make sure that you can be contacted by the editor for questions, clarifications or more information, please include all relevant contact information (mailing address, phone, email, Skype etc.) when submitting your article.
Graphics
Graphics, photos and illustrations are welcome for articles. These should be submitted with the article by the deadline. Graphics may be submitted electronically or as hard copy. This should be discussed with the editor before submission.