The Carolina Association of Translators and Interpreters (CATI) will have our Annual Conference on Saturday,                   March 28, 2020 at Meredith College in Raleigh, NC. The conference will be followed by the ATA Certificate Exam on Sunday,  March 29, 2020 at Meredith as well.
Full details will be available the beginning of 2020 as well as a link to sign up to attend.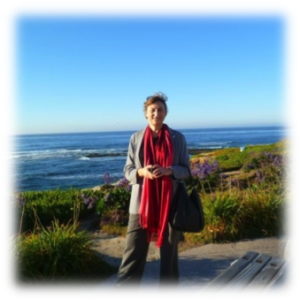 The Keynote Speaker will be Irene Bruno.
Keynote Speaker Bio:
Irene Bruno, Senior Diplomatic Spanish Interpreter at the U.S. Department of State, is originally from Buenos Aires, Argentina. After finishing high school there, she traveled as a foreign exchange student to Kansas City, MO where she attended Park Hill High School. During that experience she decided to become a translator and interpreter.
Upon receiving her B.A. in Translation from the University of Buenos Aires and her interpreting degree from Georgetown University in Washington, D.C. she began a +35-year career as a free-lance interpreter for the U.S. Government, international organizations such as the Organization of American States, the World Bank, the International Monetary Fund, the Inter-American Development Bank, as well as clients from the private sector.
In 2014 she joined the Office of Language Services at the U.S. Department of States, as Spanish Diplomatic Interpreter where she interprets for the White House, the Department of State and other Departments of the U.S. Government.
Keynote Speaker Topic:
Ms. Bruno will address the issue of diplomatic interpreting including interpreting when the President of the United States is visiting a foreign country or welcoming a foreign leader; when the Secretary of State is holding a bilateral meeting or a joint press conference with a Foreign Minister.
In addition to speaking about her job as Senior Spanish Diplomatic Interpreter at the Office of Language Services at the Department of State, she will also summarize the history of interpreting, including the Nuremberg trials; give examples of expressions, phrases and sayings that require preparation on the part of the interpreter so as not to be caught "off guard" while interpreting; and explain how to become a contractor, either as a translator or an interpreter.
About CATI
The Carolina Association of Translators and Interpreters, CATI, is the regional chapter of the American Translators Association (ATA). It is the voice of translators and interpreters in the regions of North and South Carolina. Members enjoy professional development opportunities, workshops and free webinars. The most popular program is our Learning the Ropes (LTR) mentoring program. Our members enjoy the wide range of activities that provide opportunities for networking such as socials, and of course the Annual Conference. CATI serves as an advocate for translators and interpreters in the Carolinas.
For additional information about CATI, please go to our website: CATIweb.org .