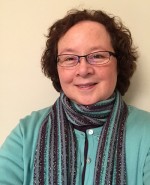 Georgia Betcher, President: georgia.betcher@gmail.com
Georgia Betcher has been a professional translator and court and medical interpreter since receiving her MA in Translation and Interpretation (Spanish>English) from the Middlebury Institute of International Studies at Monterey. She is a seasoned court interpreter, and a certified Spanish>English translator (American Translators Association). She is a long-time ATA member, and has held the offices of Secretary, Director, and Vice President of the Carolina Association of Translators and Interpreters. As an Interpreter Trainer with the Interpreter Qualification Project in South Carolina, she wrote much of the curriculum, and trained interpreters for DSS and DHEC. Now a resident of NC, she is an freelance interpreter and translator as well as an adjunct instructor of Spanish, Spanish for Medical Professionals, and Medical Interpreting.
---
Susan Greenblatt, Secretary: susanfidel@yahoo.com
Ms. Greenblatt is an independent translator and interpreter from the U.S. who lived in El Salvador from 1993 to 2010. She holds a B.A. in Anthropology and a Masters in Public Health. Her primary areas of expertise include public health, health care and medicine; environment, climate change and disasters; development; violence prevention; education; subtitling. Her clients include national and international non-governmental and governmental organizations, including UN agencies. Ms. Greenblatt is ATA certified Spanish>English.
---
Silvia Restrepo, Treasurer: silviarestrepo.interpreter.com
Silvia was born and raised in Colombia, and holds a Bachelor's degree in Dentistry from Universidad del Valle, she also completed a Master's degree in Endodontics at Pontificia Universidad Javeriana de Bogota Silvia graduated as Medical Spanish Facilitator from Durham Technical Community College. Throughout her professional life she has belonged to the various professional associations linked to the profession, such as The Colombian Association of Dentists and The Colombian Association of Endodontists.
---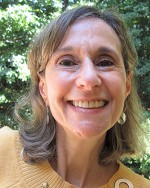 Graciela White, Director: whiteg@us.ibm.com
Graciela White holds a Bachelor's degree in Legal Translation from Universidad Nacional de Buenos Aires. She has also completed the coursework towards a Master's degree in French Art History at the Alliance Francaise de Buenos Aires. Early in her profession, she worked as a full time technical translator for IBM Argentina and also performed on site translation verification testing (TVT) at several IBM software development labs worldwide. After relocating to the United States in the late 1980s, Graciela worked as a freelance translator in the fields of: law, software localization (L10N), telecommunications, and electrical engineering. The new millennium brought a new perspective to her professional development by focusing on the project management discipline and its direct application to translation. She joined IBM US as a Globalization PM, responsible for overseeing the implementation of multicultural support in all its software offerings. Since then, she has acquired the following project management certifications: PMPA (from PMI), SCPM (from Stanford University), PM at the Expert Level (from IBM). She has held roles as a project manager in the software development areas of: build, business operations, quality, 3rd party relationships, platform growth, and security compliance. She has presented workshops on L10N and project management (PM) before national and international audiences. Over the last year, she has been a guest speaker at UNC Charlotte (Department of Languages and Culture Studies) and a presenter at 2016 CATI Conference.
---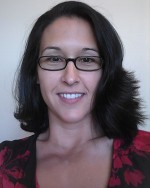 Sara Juarez, Director: profesora.juarez@yahoo.com
Sara Juarez is a licensed community interpreter trainer, certified medical interpreter (Spanish<>English), and Director of Interpreting and Translation Programs at Durham Technical Community College in Durham, NC. She earned a BA in Spanish and Education from St. Lawrence University in Canton, NY, and received her MA in Romance Languages from UNC-Chapel Hill. She has been a member of the following organizations: ATA, Critical Link, FLICC, FLANC, IMIA, and NCIHC. In addition to T/I, education, community service, fitness and travel are among her passions. She resides in Alamance County with her husband Michael who serves as a police officer with Burlington PD and her rescue dog Sasha.
---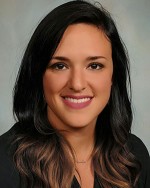 Veronica Diquez, : veronica@linguaduo.com
Currently enrolled in the University of San Diego to be a certified Translator/Interpreter in English-Spanish. Veronica has over 5 years of experience in being a translator and interpreter assisting medical patients applying for State and Government benefits. Over 10 years of experience translating different types of corporate documentation and instructions from English to Spanish. She will complete her certification in 2017. Currently working a full time job, and translating on the side for more experience and in order to gain more knowledge in different fields.
---