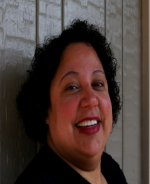 Maria del Carmen Rodriguez, President: president@catiweb.org
Maria Rodriguez was born in Rio Piedras, Puerto Rico. She is currently working as the Program Director for the Spanish Community Interpreter Program A.A.S. at Cape Fear Community College in Castle Hayne, NC, as well as, a Freelance Medical Interpreter. She is a Certified Medical Interpreter (CMI-Spanish). She holds a Master's degree in Spanish from the University of North Carolina in Charlotte, with emphasis on Spanish Literature and Culture. Maria served as a Director (Conference Coordinator) for the CATI board from 2002 to 2010.  She is a member of the following organizations: CATI, IMIA, and NCIHC. Maria is passionate about interpreting, spending time with family, books, and helping her community.
---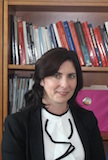 Monica Rodriguez-Castro, Vice-President: catiadmin@catiweb.org
I am an assistant Professor at the University of North Carolina at Charlotte (UNCC). I teach specialized translation practice, computer-assisted-translation tools and project management. My primary research interests include empirical studies in translator satisfaction, translation pedagogy and post-editing.
In addition to my expertise in education, I have been involved with the ATA. I held a leadership position as elected Assistant Administrator & Interim Administrator for the Educators Division.
---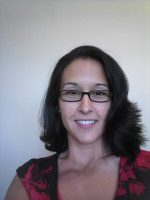 Sara Juarez, Treasurer: Treasurer@catiweb.org
Sara Juarez is a licensed community interpreter trainer, certified medical interpreter (Spanish<>English), and Director of Interpreting and Translation Programs at Durham Technical Community College in Durham, NC. She earned a BA in Spanish and Education from St. Lawrence University in Canton, NY, and received her MA in Romance Languages from UNC-Chapel Hill. She has been a member of the following organizations: ATA, Critical Link, FLICC, FLANC, IMIA, and NCIHC. In addition to T/I, education, community service, fitness and travel are among her passions. She resides in Alamance County with her husband Michael who serves as a police officer with Burlington PD and her rescue dog Sasha.
---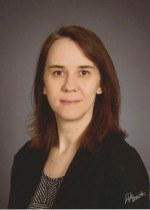 Jaime Russell, Secretary: catiadmin@catiweb.org
Jaime is originally from the Washington, DC metro area, but lived in Argentina for 15 years. While in Argentina she received her Licenciatura (5- year) degree in Business Administration and worked as a Spanish>English translator during and after university. Upon moving back to the US, she worked in the international development, philanthropy and nonprofit sectors, which provided her with experience in nonprofit management and governance. After that, she pivoted back to language full time (medical specialization) and is a certified healthcare interpreter (CCHI), a certified translator (ATA), and a member of NCIHC. She is a volunteer translator for the National Language Service Corps (NLSC), Translators Without Borders (TWB) and Ashoka. Currently she is a full-time staff interpreter at UNC Health (main hospital in Chapel Hill), which is the largest hospital network in North Carolina. She is extremely interested in professional development and continuing education for translators and interpreters and wants to raise awareness of language access rights and delivery compliance for LEP communities, especially in medical settings.
---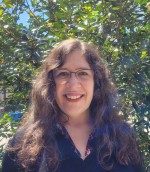 Laura Price, Director at Large - NC: catiadmin@catiweb.org
Laura Price is a Spanish adjunct professor at Durham Technical Community College (DTCC) where she teaches interpreting and translation courses.   She has been an EC interpreter/translator and worked in special education, mental health, brain injury and domestic violence for the past twenty-two years both in home visits as well as in the school system.  She earned her MA in Spanish with a focus on Translating and Translation Studies from UNC-Charlotte and a MEd in Early Childhood and Family Support from UNC Chapel Hill.  She has also received a Graduate Certificate in Autism from East Carolina University and a Graduate Certificate in Translation and Interpreting Studies from UNC-Charlotte.    She holds a NC professional educator's license in the following areas:  Birth-Kindergarten, Spanish K-12, and ESL K-12.   She is a passionate and caring advocate for the education of future interpreters and translators that will be able to work professionally and successfully in the field.
---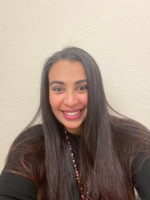 Aniella Vivenzio, Director at Large - NC: catiadmin@catiweb.org
My name is Aniella Vivenzio and I am a Certified Healthcare Interpreter (CCHI, Spanish). I have been serving the ATA in several leadership positions. I am a member of the Leadership Council of the Translators Company Division and the Submissions Coordinator of the Newsletter Deep Focus in the Audiovisual Division. We were able to provide division members with updates on new technologies and new trends relevant to their field. 
We were able to provide continuing education opportunities through webinars and seminars, and increase our social media presence. These opportunities have allowed me to bring new initiatives to the ATA's membership, and I would like to organize similar events as CATI's NC Director. 
I would like to continue empowering our interpreters with new learning opportunities and new events. I would like to propose additional performance-based workshops for our professional interpreters to move their interpreting skills to the next level. 
---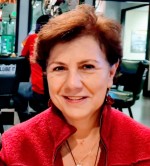 Sandra Aidar-McDermott, Director at Large - SC: catiadmin@catiweb.org
I am a Certified Court Interpreter through the National Center for State Courts. I work in SC in legal, medical, education and social service settings. I am an ATA Certified Translator: English into Spanish. I have translated academic articles: social sciences, business, psychology, economics; vital records, hospital forms and pleadings. have a MS in Political Science from MIT, a Licenciatura in Ciencia Política from Argentina and I am a Fulbright grantee.
---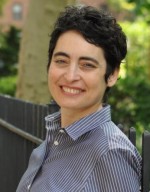 E. Zoe Schutzman, Director at Large - SC: catiadmin@catiweb.org
Born in Queens (New York), I grew up in Seville (Spain) and moved to Connecticut where I completed my BA in East Asian Studies and Architectural Design at Wesleyan University. I received my MA in Linguistics from the City University of New York Graduate School, pursued Translation and Interpretation Studies at Hunter College, became a New York State Certified Spanish Court Interpreter and, shortly thereafter, a Certified Healthcare Interpreter (Spanish) professional. Co-founder and CEO of Cloud 18, a global multidisciplinary creative enterprise, I am a published author, presenter, trainer, and mentor, who has provided linguistic and culturally responsive acumen to varied teams and endeavors, directed new avenues for sustainable professional growth, and forged high-value partnerships with community and institutional stakeholders. My contributions have encompassed meaningful access to healthcare/community services and justice for limited English proficient and languages of lesser diffusion communities; sociolinguistic, language acquisition, language documentation, and performance projects; analyses of internal and national regulatory policies; and the development, trans-creation, and translation of literary, research, outreach, and educational materials. Since 2020, I have had the distinct pleasure of serving as Commissioner at the Certification Commission for Healthcare Interpreters (CCHI).
---