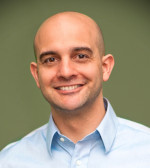 Javier Castillo, President: javier@castillols.com
CATI has been part of my professional life since it began almost 20 years ago. As a member, I have presented at the Annual Conferences and have served on the Board of Directors. Currently, I work as a conference interpreter, federal and state court certified interpreter, certified medial interpreter, translator, trainer and run a niche language service agency. I pledge to continue to be an ambassador for our profession. I want to ensure that we provide that our members need to learn, grow and thrive in the current market.
---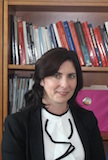 Monica Rodriguez-Castro, Vice-President: monica.rodriguez@uncc.edu
I am an assistant Professor at the University of North Carolina at Charlotte (UNCC). I teach specialized translation practice, computer-assisted-translation tools and project management. My primary research interests include empirical studies in translator satisfaction, translation pedagogy and post-editing.
In addition to my expertise in education, I have been involved with the ATA. I held a leadership position as elected Assistant Administrator & Interim Administrator for the Educators Division.
---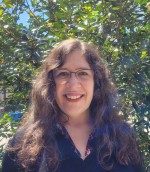 Laura Price, Secretary: lbprice9512@gmail.com
Laura Price is a Spanish adjunct professor at Durham Technical Community College (DTCC) where she teaches interpreting and translation courses.   She has been an EC interpreter/translator and worked in special education, mental health, brain injury and domestic violence for the past twenty-two years both in home visits as well as in the school system.  She earned her MA in Spanish with a focus on Translating and Translation Studies from UNC-Charlotte and a MEd in Early Childhood and Family Support from UNC Chapel Hill.  She has also received a Graduate Certificate in Autism from East Carolina University and a Graduate Certificate in Translation and Interpreting Studies from UNC-Charlotte.    She holds a NC professional educator's license in the following areas:  Birth-Kindergarten, Spanish K-12, and ESL K-12.   She is a passionate and caring advocate for the education of future interpreters and translators that will be able to work professionally and successfully in the field.
---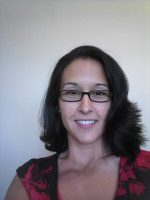 Sara Juarez, Treasurer: Treasurer@catiweb.org
Sara Juarez is a licensed community interpreter trainer, certified medical interpreter (Spanish<>English), and Director of Interpreting and Translation Programs at Durham Technical Community College in Durham, NC. She earned a BA in Spanish and Education from St. Lawrence University in Canton, NY, and received her MA in Romance Languages from UNC-Chapel Hill. She has been a member of the following organizations: ATA, Critical Link, FLICC, FLANC, IMIA, and NCIHC. In addition to T/I, education, community service, fitness and travel are among her passions. She resides in Alamance County with her husband Michael who serves as a police officer with Burlington PD and her rescue dog Sasha.
---

Dr. Peter Wuteh Vakunta, Director at Large - NC: vakunta@gmail.com
In my previous and current jobs, I have had multiple opportunities to provide oversight for staff recruitment and training. I have chaired panels and presented scholarly papers on translation and interpretation as specialized disciplines. Most importantly, I served as French-English court interpreter in the State of Wisconsin from 2004-2009 during which time I played a critical role in underscoring the critical role played by translational services in communication throughout our contemporary global village. Furthermore, I served as Chair of the Department of Global Languages and Cross-Cultural Studies and doubled as Associate Director of the Center for Multicultural Engagement and Global Awareness Center at the University of Indianapolis from 2014-2018. At the same university, I participated in college-level senate meetings and made targeted presentations to faculty members on matters pertaining to interdisciplinary studies, diversity and equity, as well as the promotion of global languages and cultures. I believe that these skills would come in handy should I be offered the position of Director at CATI.
---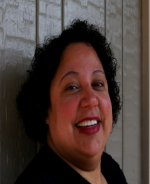 Maria del Carmen Rodriguez, Director at Large - NC: mrodriguez@cfcc.edu
Maria Rodriguez was born in Rio Piedras, Puerto Rico. She is currently working as the Program Director for the Spanish Community Interpreter Program A.A.S. at Cape Fear Community College in Castle Hayne, NC, as well as, a Freelance Medical Interpreter. She is a Certified Medical Interpreter (CMI-Spanish). She holds a Master's degree in Spanish from the University of North Carolina in Charlotte, with emphasis on Spanish Literature and Culture. Maria served as a Director (Conference Coordinator) for the CATI board from 2002 to 2010.  She is a member of the following organizations: CATI, IMIA, and NCIHC. Maria is passionate about interpreting, spending time with family, books, and helping her community.
---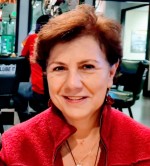 Sandra Aidar-McDermott, Director at Large - SC: sandraaidar@hotmail.com
I am a Certified Court Interpreter through the National Center for State Courts. I work in SC in legal, medical, education and social service settings. I am an ATA Certified Translator: English into Spanish. I have translated academic articles: social sciences, business, psychology, economics; vital records, hospital forms and pleadings. have a MS in Political Science from MIT, a Licenciatura in Ciencia Política from Argentina and I am a Fulbright grantee.
---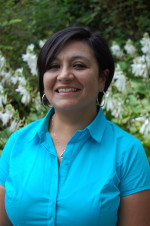 Jeannette Houchens, Director at Large - SC: jeannette@myhitservices.com
I bring a unique perspective and set of experiences to CATI. I have been working in the language industry for the last 20 years and have had the privilege of working as a translator, interpreter, project manager, and a trainer. I'm a certified medical interpreter, CMI-Spanish and Certified Court Interpreter for SC. I am the founder and CEO of HIT Services, LLC, which has given me the opportunity to see the profession from the customers' perspective. And, as the daughter of 2 wonderful individuals who do not speak English, I have also been in the position of being a consumer. There professional and personal experiences have given me a unique understanding of the interpreting profession and I feel they have equipped me with the tools to help CATI in their efforts to support their members and the profession.
---