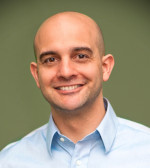 Javier Castillo, President: javier@castillols.com
CATI has been part of my professional life since it began almost 20 years ago. As a member, I have presented at the Annual Conferences and have served on the Board of Directors. Currently, I work as a conference interpreter, federal and state court certified interpreter, certified medial interpreter, translator, trainer and run a niche language service agency. I pledge to continue to be an ambassador for our profession. I want to ensure that we provide that our members need to learn, grow and thrive in the current market.
---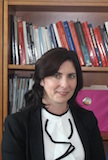 Monica Rodriguez-Castro, Vice-President: monica.rodriguez@uncc.edu
I am an assistant Professor at the University of North Carolina at Charlotte (UNCC). I teach specialized translation practice, computer-assisted-translation tools and project management. My primary research interests include empirical studies in translator satisfaction, translation pedagogy and post-editing.
In addition to my expertise in education, I have been involved with the ATA. I held a leadership position as elected Assistant Administrator & Interim Administrator for the Educators Division.
---

Beatriz Gaxiola Brown, Secretary: beatriz.dualroleinterpreter.edu@gmail.com
I enjoy being a bridge builder in the community. There has been a bridge established between Healthy Start Academy and the Community Spanish Facilitator program at Durham Tech. Twice a year, our school reaches out to DTCC for student interns to come and assist in interpreting for parent/teacher conferences. As a postgraduate of the program, I was equipped with the tools to do my position with excellence. I enjoy coordinating events and making sure that attendees have a high quality customer experience. I enjoy getting a project done by the set deadline by using organization and clear communication with my team.
---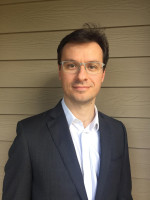 Robert Gebhardt, Treasurer: Treasurer@catiweb.org
I grew up in Lugano, in the Italian part of Switzerland, spending my life in between the United States and Europe. My background is in finance and, over time, I transitioned more and more into translation.
I received my Master's degree (MPA) from Cornell University in Finance and Fiscal Policy. My work experience started with working for the bank UBS, and I am currently running my boutique agency, Lugano Translations, specializing in financial and legal documents, while also being in charge of finances for the destination wedding company Lugano Wedding, of which I am a shareholder.
---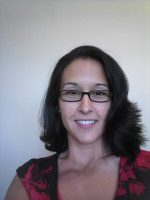 Sara Juarez, Director at Large - NC: profesora.juarez@yahoo.com
Sara Juarez is a licensed community interpreter trainer, certified medical interpreter (Spanish<>English), and Director of Interpreting and Translation Programs at Durham Technical Community College in Durham, NC. She earned a BA in Spanish and Education from St. Lawrence University in Canton, NY, and received her MA in Romance Languages from UNC-Chapel Hill. She has been a member of the following organizations: ATA, Critical Link, FLICC, FLANC, IMIA, and NCIHC. In addition to T/I, education, community service, fitness and travel are among her passions. She resides in Alamance County with her husband Michael who serves as a police officer with Burlington PD and her rescue dog Sasha.
---

Dr. Peter Wuteh Vakunta, Director at Large - NC: vakunta@gmail.com
In my previous and current jobs, I have had multiple opportunities to provide oversight for staff recruitment and training. I have chaired panels and presented scholarly papers on translation and interpretation as specialized disciplines. Most importantly, I served as French-English court interpreter in the State of Wisconsin from 2004-2009 during which time I played a critical role in underscoring the critical role played by translational services in communication throughout our contemporary global village. Furthermore, I served as Chair of the Department of Global Languages and Cross-Cultural Studies and doubled as Associate Director of the Center for Multicultural Engagement and Global Awareness Center at the University of Indianapolis from 2014-2018. At the same university, I participated in college-level senate meetings and made targeted presentations to faculty members on matters pertaining to interdisciplinary studies, diversity and equity, as well as the promotion of global languages and cultures. I believe that these skills would come in handy should I be offered the position of Director at CATI.
---

Otto Zellman, Director at Large - SC: otto232@gmail.com
Otto has been working as a free-lance translator and interpreter in Germany and Spain for the Military and Automotive Industry prior to moving to the US. Here he started as a freelance medical interpreter, became a staff interpreter and then interpreter manager. He holds national certifications for medical and healthcare interpreting, is registered by the courts and works for local school districts as an educational, legal, medical, and technical interpreter in German/Spanish/English.
---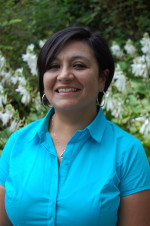 Jeannette Houchens, Director at Large - SC: jeannette@myhitservices.com
I bring a unique perspective and set of experiences to CATI. I have been working in the language industry for the last 20 years and have had the privilege of working as a translator, interpreter, project manager, and a trainer. I'm a certified medical interpreter, CMI-Spanish and Certified Court Interpreter for SC. I am the founder and CEO of HIT Services, LLC, which has given me the opportunity to see the profession from the customers' perspective. And, as the daughter of 2 wonderful individuals who do not speak English, I have also been in the position of being a consumer. There professional and personal experiences have given me a unique understanding of the interpreting profession and I feel they have equipped me with the tools to help CATI in their efforts to support their members and the profession.
---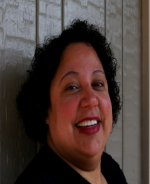 Maria del Carmen Rodriguez, Director at Large - Appointed: mrodriguez@cfcc.edu
Maria Rodriguez was born in Rio Piedras, Puerto Rico. She is currently working as the Program Director for the Spanish Community Interpreter Program A.A.S. at Cape Fear Community College in Castle Hayne, NC, as well as, a Freelance Medical Interpreter. She is a Certified Medical Interpreter (CMI-Spanish). She holds a Master's degree in Spanish from the University of North Carolina in Charlotte, with emphasis on Spanish Literature and Culture. Maria served as a Director (Conference Coordinator) for the CATI board from 2002 to 2010.  She is a member of the following organizations: CATI, IMIA, and NCIHC. Maria is passionate about interpreting, spending time with family, books, and helping her community.
---