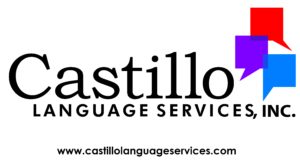 Castillo Language Services provides quality interpretation and translation services in the legal, medical, government and corporate arenas. Our interpretation work includes conferences, seminars, medical visits, depositions and trials; and our translation work ranges from brochures, manuals, medical forms, and advertisements to contracts, settlement agreements and everything between.
Our international team of professionals, led by the founder, Javier Castillo, Jr., includes interpreters and translators who hold the highest state and national level certifications, have both foundational language knowledge and extensive cultural knowledge that is needed to accurately convey spoken and written word between parties.
Our office is in Greenville, North Carolina and we serve clients across the globe.
Javier Castillo
301 Evans St. Suite 221
Greenville NC 27858
(252) 329-1121
http://www.castillolanguageservices.com/