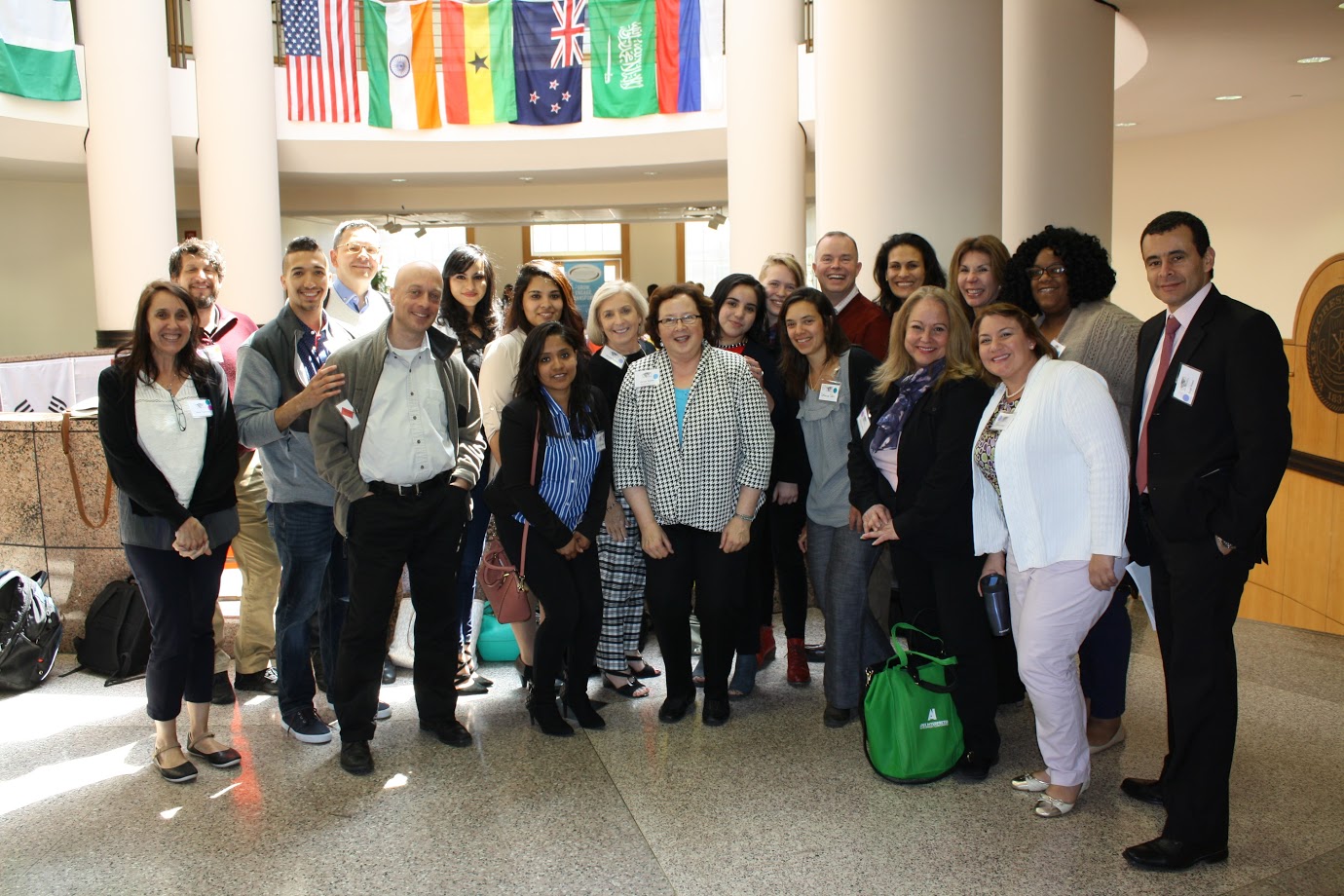 We so appreciate all the great comments that are coming in regarding our recent 30th Annual CATI Conference – April 8, 2017! Don't forget to put those in our CATI conference survey coming soon!
A BIG Thank You to our 30th Annual CATI Conference hosts Dr. Olgierda Furmanek and Mr. Patrick Pardy from the Wake Forest University Graduate School of Arts and Sciences in Interpreting and Translation Studies, as well as Dr. Chaowei Zhu and his students for help with set up.
A Big Thank You to our Organizational Communications Manager, Kristy Stevenson, for all the work she did for, during, and after the conference!
A Big Thank You to the CATI Board and Past President John Milan!
A Big Thank You to our Keynote Speaker, Johanna Parker!
A Big Thank You to all our Session Speakers!
A Big Thank You to ALL conference attendees!
Please join us in NC and SC at upcoming events!
The CATI Socials are open to CATI members as well as those who are interested in the translation and interpretation profession.
NC-CATI Triangle Social: Tuesday, April 18, 2017, at 7pm. Location: Super Asian Buffet, 1207 J, Kildare Farm Rd., Cary NC
Special Guest: Atty. Jennifer G. Parser, speaking on The Role of The Translator for a Business Immigration Attorney.
NC-CATI Charlotte Metro Area Social: Tuesday, May 2, 2017, from 5:30-7:30pm, Location: TBD; Keep a look out on CATI's social media for details.
NC and SC: Want to have a CATI Social in your area? Please let us know by sending an email to catiadmin@catiweb.org.